Chiropractic Testimonials
"Dr. Sargent is an awesome chiropractic Dr. He took care of me threw my chiropractic care after my wreck. I healed much faster and did not have to take prescription medication if you need a Dr. That really cares about you and your well being then he would be a great Dr. for you."
---
"After having a previous good experience with a Chiropractor, I was not hard to convince that Chiropractic was the answer to my problems. I was left to find a new Chiropractor due to a change in job and being the procrastinator that I am, I dealt with a few years of nagging pain in my back and shoulder before finding a replacement. After hearing good things about Dr. Sargent from co-workers, I decided to finally put the procrastinating aside and made an appointment. I have been regularly seeing Dr. Sargent for a couple of months now and not only am I feeling better, but my posture has improved so much that people are commenting on how I have so much more confidence lately and what is my secret. I must give credit to the care I have been getting at Sargent Chiropractic! If you are the procrastinator out there - DON'T WAIT ANOTHER DAY!"
---
"I've only been to Sargent Chiropractic a short time, but I've noticed a dramatic change in my sleeping habits and the lessening of pain in my back. I was a skeptic towards chiropractors, but not any longer. Dr. Sargent is a very kind and patient doctor, he gets to know his patients very well before beginning therapy and that is very helpful, especially to me. I would recommend him to anyone who asks for a referral."
---
"Been working with Jared for the last year or so, and have had no complaints. He is always pleasant when I walk in and when I leave there I always feel like my chiropractic needs have been taken care of."
---
"Dr. Jared is an all-around great gentleman. The combination of his techniques, expertise, and personality make him an excellent doctor who wants to help to way mother nature intended....the natural way.. Your body is a machine and if take care of it, you will get more miles then you would have ever thought out of it.. Dr. Jared believes this and practices what he preaches...and it works!!"
---
"About 5 years ago I could not stand up after working in my restaurant .Went to Drs. and they wanted to preform foot surgery.... I went to Dr.Jared and he did full body x-rays and treated me.After the 1st week of treatment I was amazed that I could stand WITHOUT pain in my lower back and all the swelling in my feet disappeared....No Drugs for the pain... Just the amazing genius of Dr. Jared. I still stand on my feet 10 hrs a day at work with NO PAIN in my feet or lower back..He's the BEST... Thanks Dr.Jared...."
---
"Dr. Sargent is very down to earth Chiropractor. He is very informative and his techniques are effective."
---
"Dr. Jared is a talented and caring professional in his practice. Holistic in his thinking about what is best for the human body to thrive. Knowledgeable and dedicated to good care. Dr J is great!"
---
"Very professional, I have never felt better. Thanks Dr. Sargent!!"
---
"Great family environment and takes special care with MY family. Wouldn't even think of going anywhere else! Thank you very much Dr.Sargent."
---
"I have been under Chiropractic care since I was a small child. Dr. Sargent has adjusted me several times. He has always been able to adjust me with a high level of comfort. He put me at ease and was always able to alleviate pain that I was having, from neck and back, to shoulder and leg pain. I also go to my Chiropractor at first sign of a cold and doing so has been a major source of relief. I highly recommend Chiropractic care and also Dr. Sargent."
OFFICE HOURS
---
Monday
8:00am - 12:00pm
3:00pm - 6:00pm
---
Tuesday
Closed
---
Wednesday
8:00am - 12:00pm
3:00pm - 6:00pm
---
Thursday
8:00am - 12:00pm
3:00pm - 6:00pm
---
Friday
Closed
---
Saturday
Closed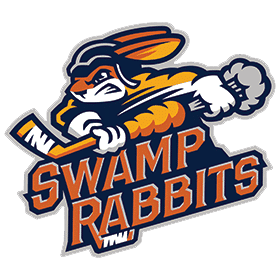 Official Team Chiropractor!